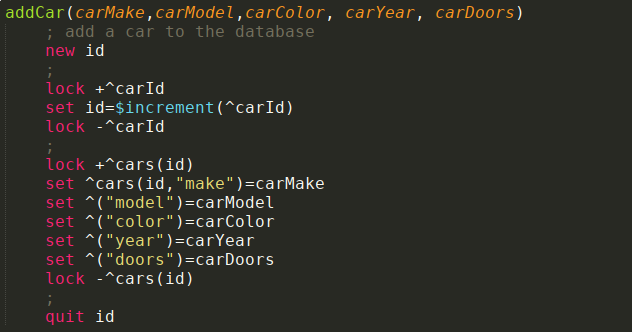 Community Standards
We are building infrastructure for a non-MDC-affiliated, community-centric, and democratically-governed standard for the M language.
Please watch here for coming announcements!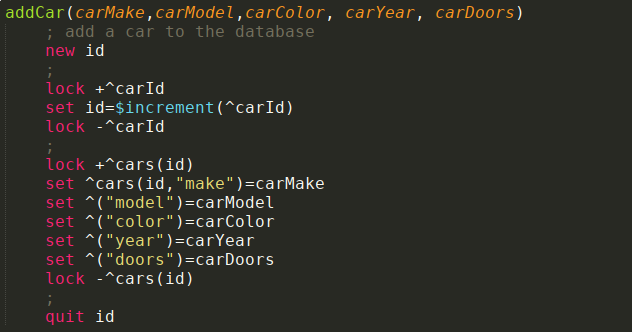 Database Integration
M provides easy integration with access to a transactional, high-throughput database built directly into the language.
In M, there is no need to fuss with messy database drivers, error-prone connection strings, or high-overhead network interfaces.
Previous
Next
The Database
M is a reliable "schemaless" or "NoSQL" database system, conceptually similar to Amazon SimpleDB and Google BigTable, but with the advantage of a much longer, time-tested track record of success.
The Language
The M programming language is a structured, imperative programming language with powerful introspection and indirection facilities. Easy to learn and write, it enables quick developer productivity.